Daienzan
Zuiryuji Temple
Zen Buddhism of Rinzaisyu Myoshinha
Sapporo Zen Center
About Zuiryuji Temple
Zuiryuji is Zen Temple located less than 30 minutes from the heart of Sapporo.
It is one of the few Zen Temples in Hokkaido that belongs to the Zen Buddhism of "Rinzaisyu Myoshinha".

Visit
1-8, South 2 - West 21, Chuo-ku, Sapporo, Hokkaido,
064-0802.
Daienzan, Zuiryuji
- Public transportation -
The easiest way to get to Zuiryuji is to take the subway bound for "NISHI 18 CHOUME" or "MARUYAMA KOEN" from Odori station. Please look the route up on the Internet. Parking is also available for cars.
- Precincts -
Zuiryuji is located in an environment with excellent accessibility near the center of Sapporo. The large precincts of the temple, which cover an area of 3,600 tsubo (approximately 1,860 square meters), and visitors can enjoy the seasonal scenery. In early summer, the temple is also known as "Hydrangea Temple" due to the abundance of hydrangeas in bloom.
1Kara Mon(Gate of the temple)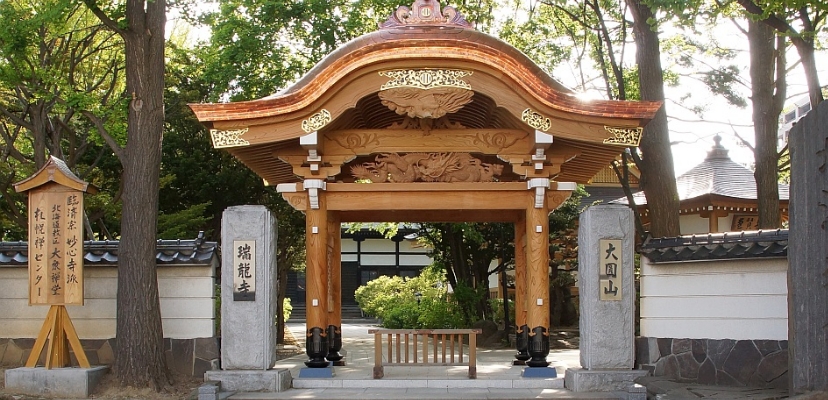 Karamon is the large gate of the temple. Karamon is erected in 1991, and is especially rare in regions with snowfall.
2Rokkaku Do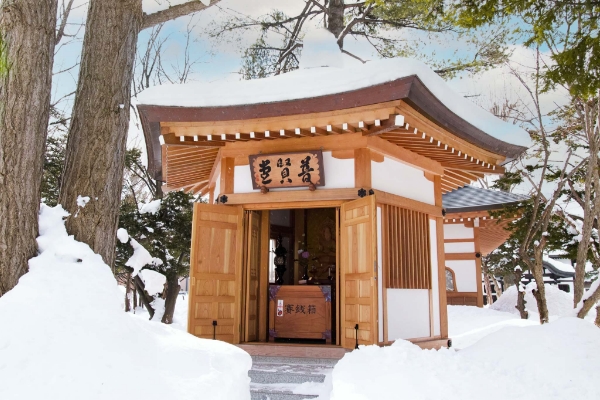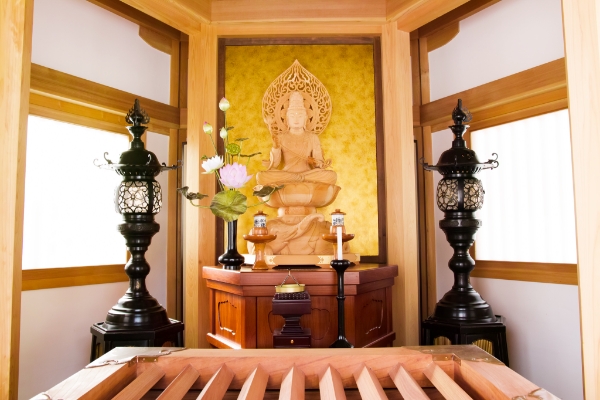 Rokkakudo is a hexagonal building in which Fugen Bosatsu is enshrined.
Fugen Bosatsu is a Buddha who manifests compassion and wisdom to save sentient beings.Shakyamuni Nyorai is enshrined in the main hall and Monju Bosatsu in the zazen hall.These are called the "Shakyamuni Buddha" in Zen Buddhism.
3Zazen Do(Zen meditation Hall)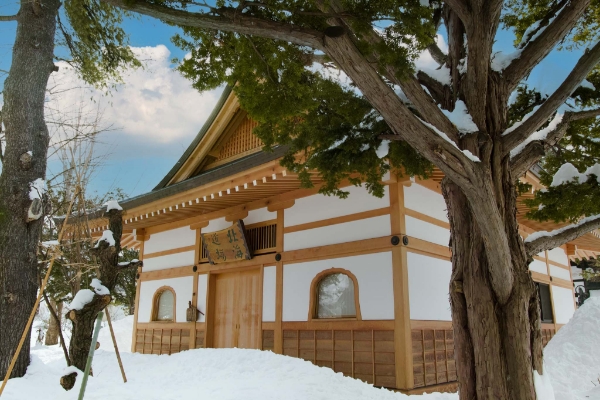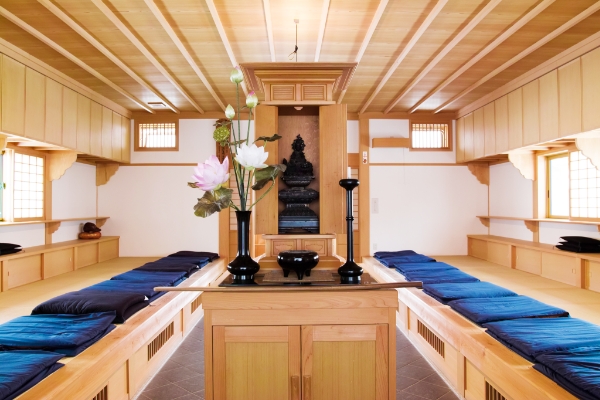 It is a full-fledged Zen meditation hall, with Monju Bosatsu enshrined in the center. Zen meditations are held here every week.
4Hon Do(Main Hall of the Temple)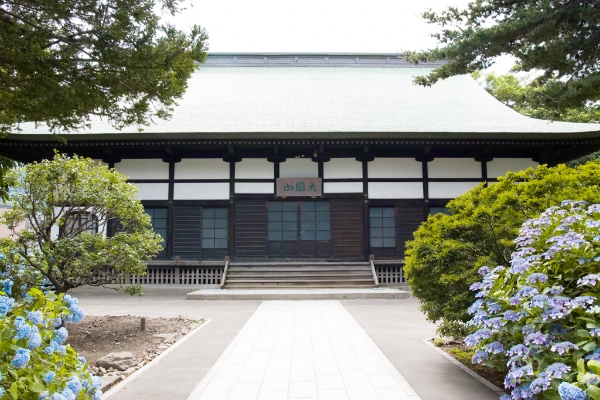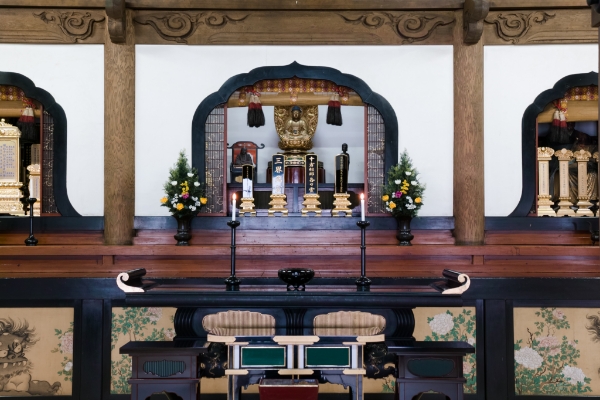 It is the only pagoda in Zuiryuji that remains unchanged from the time of its construction. A statue of Nanmu Shakyamuni stands in the center, and on either side are enshrined the tablets of the successive abbots and those who were involved in the founding of Zuiryuji.
5Zuiun Ken(Main Hall of the Temple)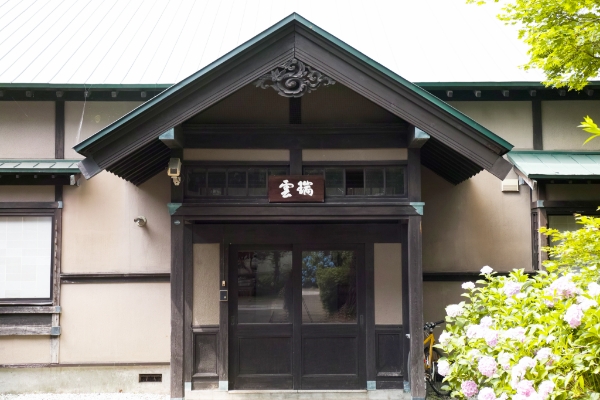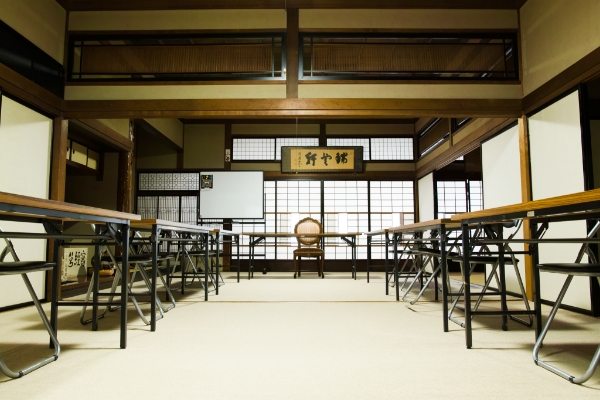 The founder of Zuiryuji donated his house which built in 1918, and moved it to Zuiryuji.
It was used as a Zen meditation for 30 years until a dedicated Zen meditation hall was built. And now is mainly used for Buddhist Sutras Copying sessions.
6Hanazono Kaikan(Ceremony Hall "Hanazono")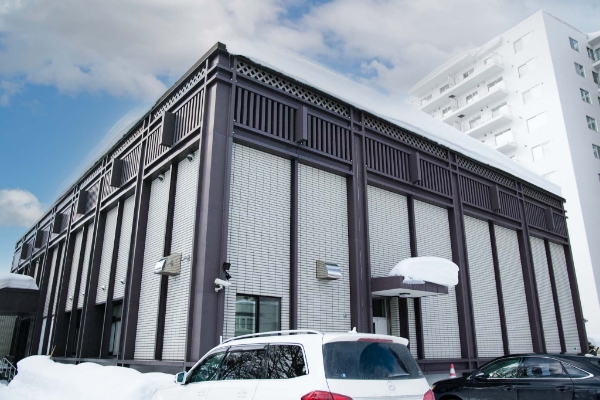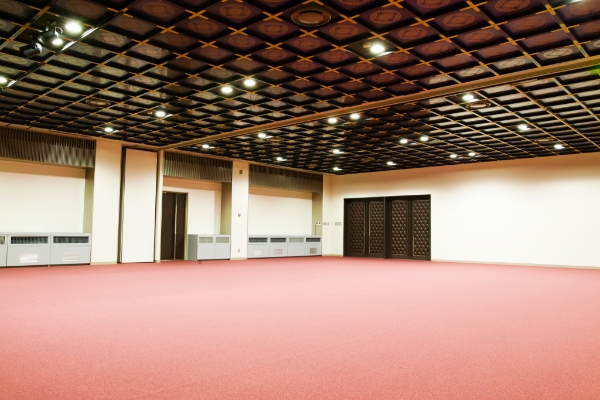 The "Hanazono" ceremony hall is used not only for Zuiryuji temple related people, but also for all kinds of events such as wakes, funerals, memorial services, conferences, and tea parties.
History of Zuiryuji
In 1909, the history of Zuiryuji Temple has begun because eight Sapporo businessmen gathered for zazen training. At their invitation, the first Zen teacher was Banryu Matsubara, abbot of Matsushima Zuiganji Temple, who was known as a highly virtuous.
Master Banryu had a passionate desire to spread Rinzai Zen in Hokkaido. In 1916, a group of students proposed building a temple as a Zazen hall, and a Zazen Dojo (then called "Hokkaido Dojo") was built on the present location.
The temple was named "Daienzan Zuiryuji" by the founder, Master Banryu.
In 1923, the present main hall("Hondo") was built thanks to the efforts of Master Banryu Matsubara, Seiten Miura who is the second abbot of the temple, and members of the Zen Association.


Zen meditation
Repetitive sitting improves concentration and broadens the scope of the self.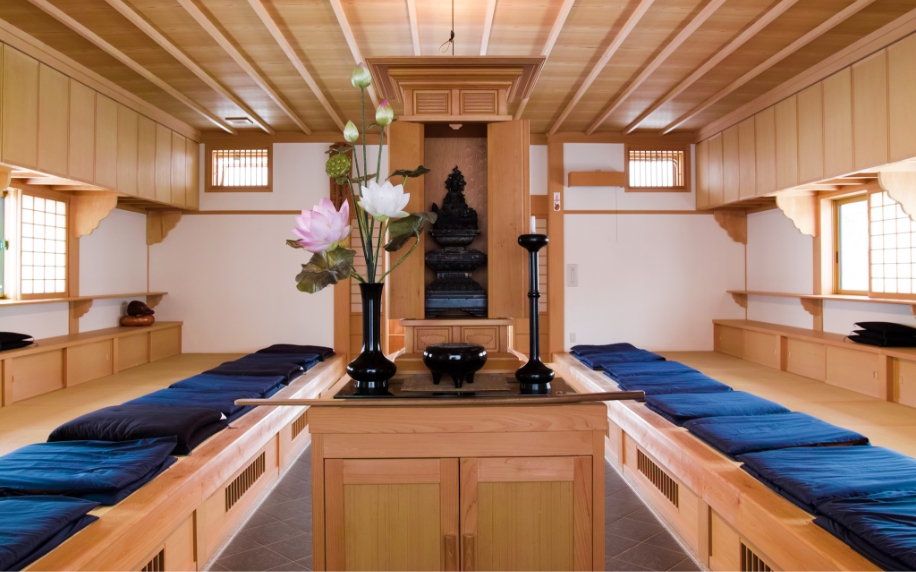 Repetitive sitting improves concentration and broadens the scope of the self.
Zazen is the basic training method of Zen, in which mental unification is achieved in a sitting posture. Zazendo is a Zen meditation hall in the precincts of Zuiryuji.
Zen meditation is open to beginners and also any denomination is welcome. It is held regularly every week. Please feel free to ask us if you would like to experience Zazen!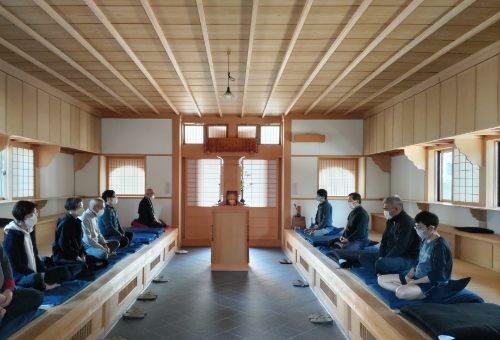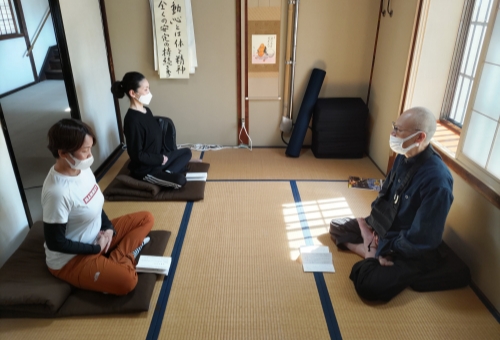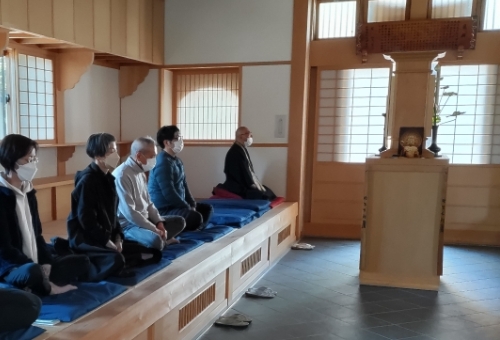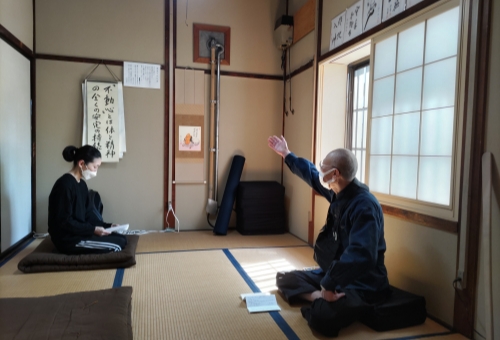 - Information -
- For the first-time participant -
*We encourage participation in the Beginners' Zazen Session held every Saturday.
*Before starting Zazen, please inform the staff that this is your first time.
*There are instructions on how to do Zazen and how to behave in the Zendo, so please receive an explanation beforehand.
Morning Zazen session

Every morning [6:00 - 8:00]
*It available to come and go in the middle of the session.
Regular Zazen session

Every Sunday [10:00 - 11:30]
Zazen session for beginners

Every Saturday [2:00pm - 3:30pm]
*First-time participants must attend an orientation at 1:30pm.
Night Zazen session

Every Wednesday [6:30pm - 8:00pm]
Place

Zazendo
Fee

[First-time participants] 1,500 yen per person

*A coupon ticket allows you to participate in a total of three Zazen sessions on Saturdays and Sundays, including the first session.

2,000 yen/month

*You can participate in a zazen session at any time of your choice.
Attire

There is no specific dress code, but comfortable clothing that is easy to wear for zazen is recommended. For women, we recommend wearing flared skirts or other clothing that does not show the knees when crossing the legs, and that can be worn cross-legged on Japanese cushion.
Buddhist Sutras Copying
Putting aside all distractions and concentrating on one's fingertips, then look back at the self.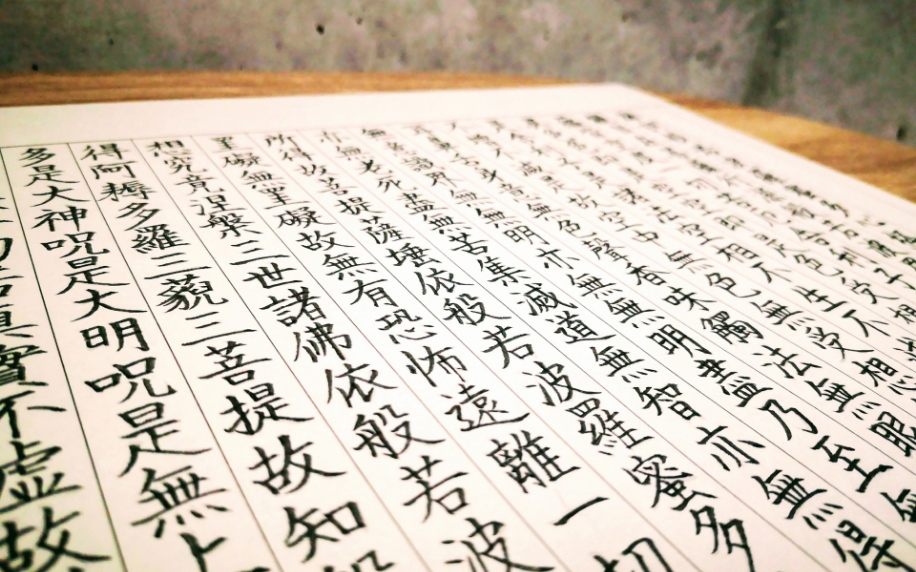 Putting aside all distractions and concentrating on one's fingertips, then look back at the self.
Zuiryuji regularly holds a sutra copying session called "Shakyo". "Shakyo" means to copy the sutra word without any effort. It is not about how good or bad you are at writing. It is about concentrated writing.
Participants will copy the 272-character of "Hannya Shingyo", concentrating on one fingertip. Everything necessary for sutra copying is provided. Anyone is welcome to participate!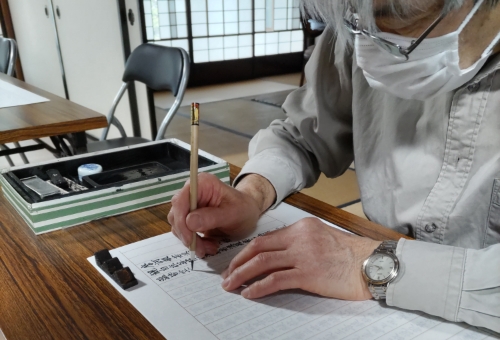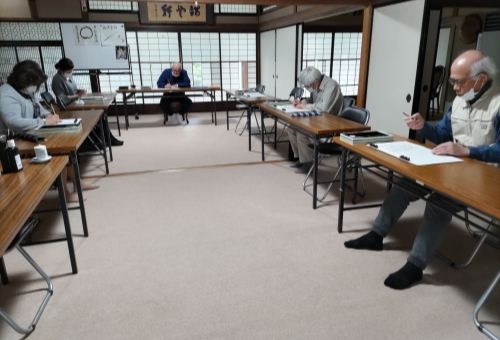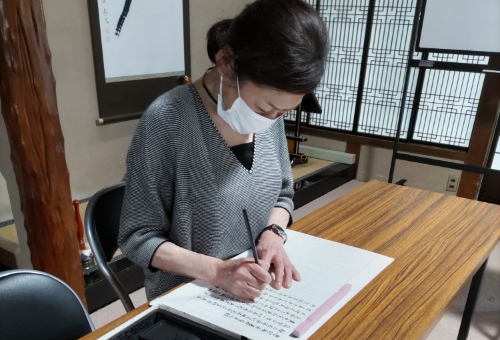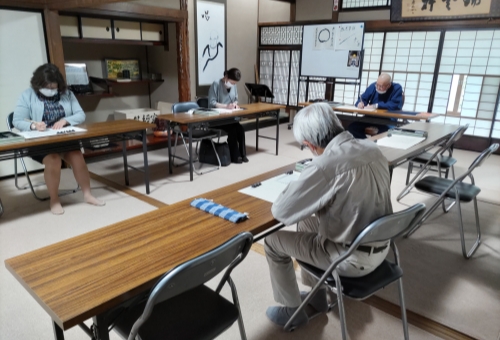 - Information -
Date&time

The 2nd and 4th Sunday of every month [1:00pm~]
*Reception time until 12:50 pm.
Place

Zuiunken
Fee

1,000 yen per person

*We will provide sutra paper, brushes, inkstone, and sumi ink.